Rozie Gyems, an amazingly talented singer, songwriter and producer (not to mention all-round hotty) asked me to create a logotype for her new website. It was a great little project to work on, allowing me time to practice and craft my digital typography skills.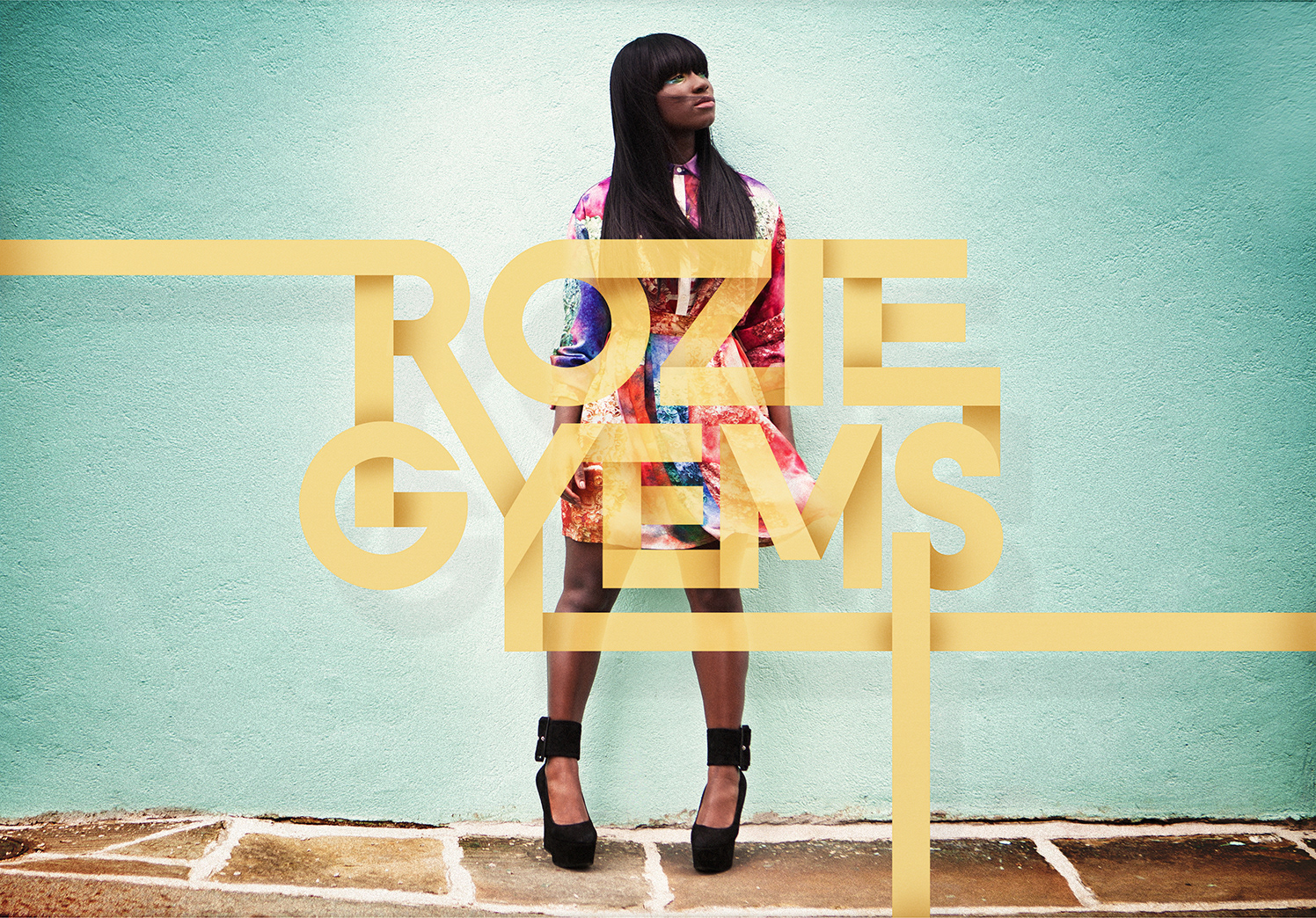 Final hompage image to sent to the web designer, after retouching the photography and making the logo interact with the singer. The type was originally running behind her a certain points but felt too forced.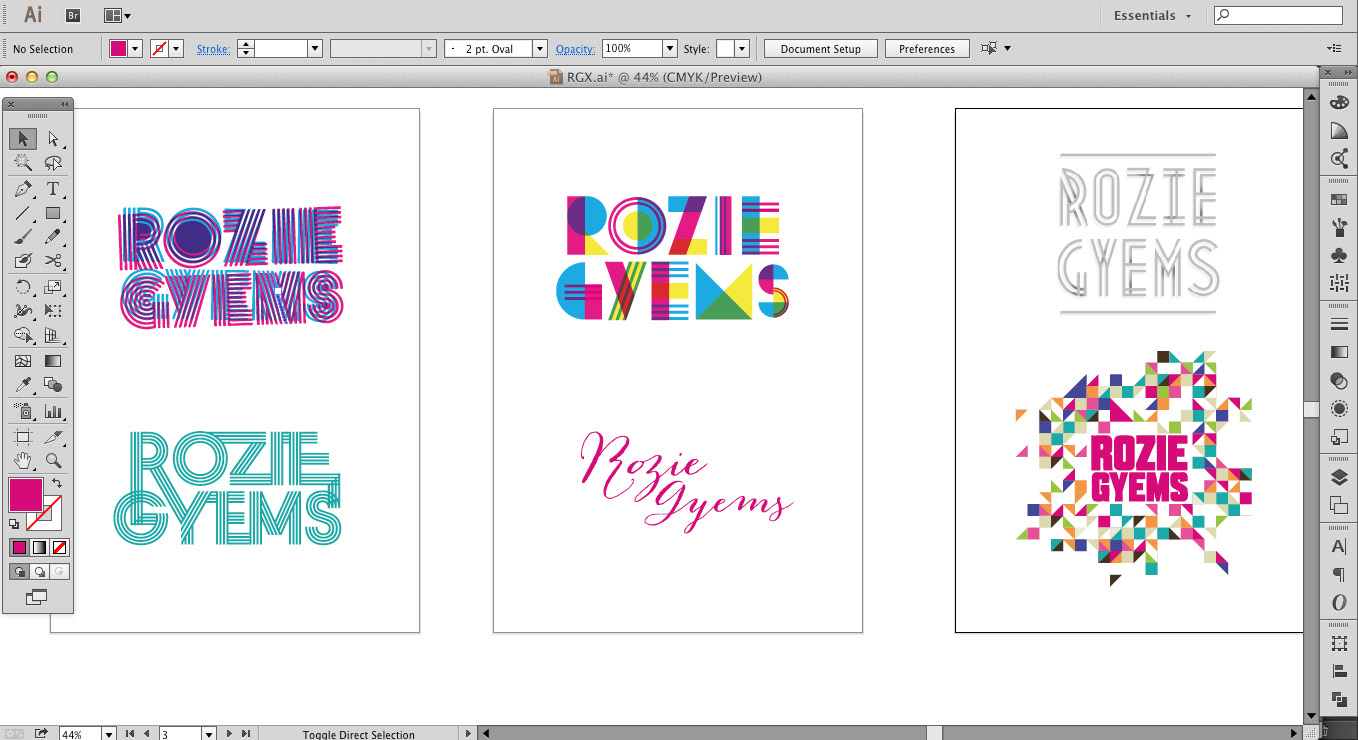 Initial designs - I combined a couple of the favourites with the idea of making the text more like an angular ribbon.
After creating paths in Illustrator, loosely based on ITC Avant Garde Gothic, I imported the vector shapes into Photoshop to apply the shadows and different overlaps.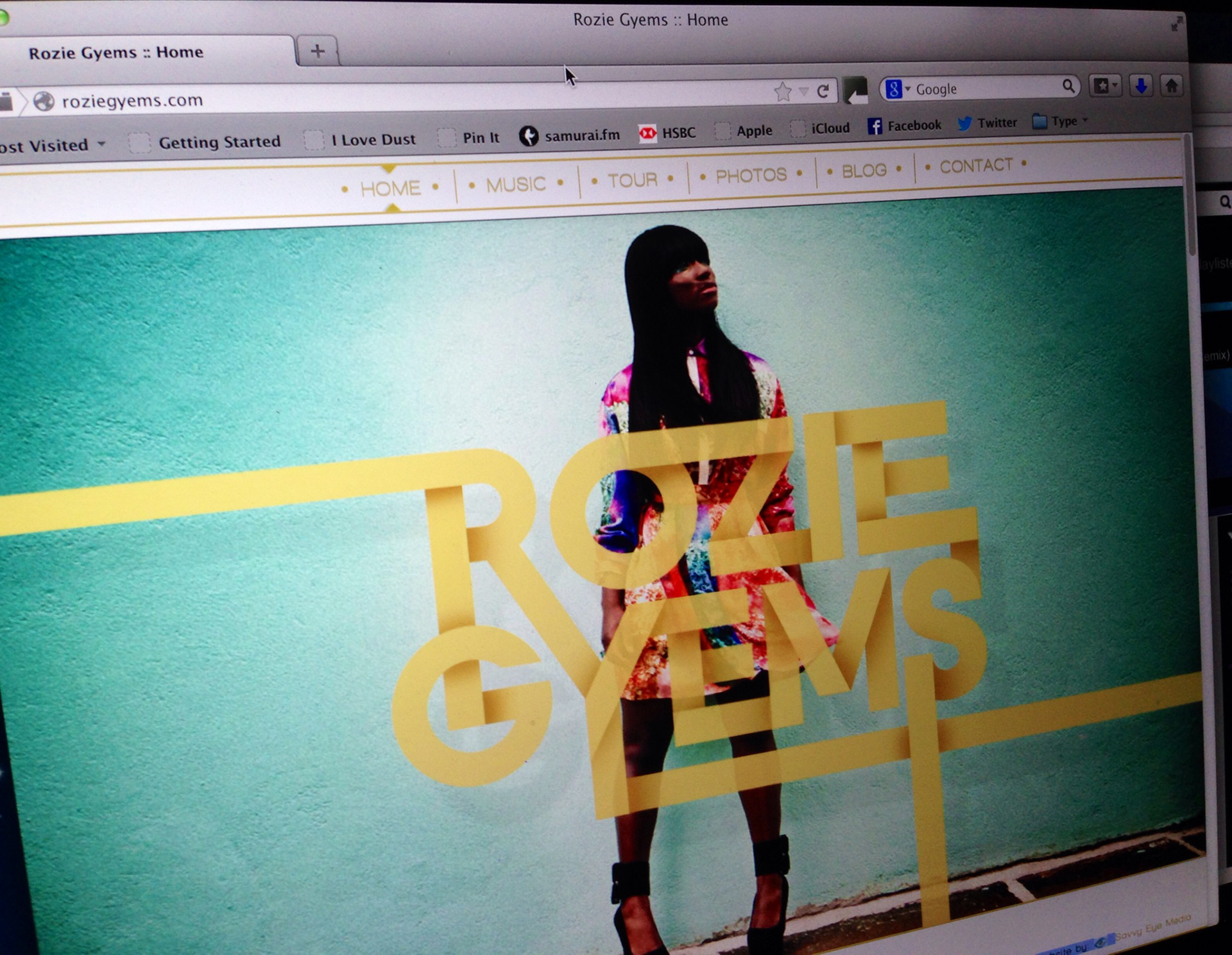 The final homepage - check out Roziegyems.com