'The Devil & The Deep Blue Sea' is my entry for Mr Gresty's exhibition of 16 artists at The Lauriston. Giclée prints available - contact tim_miness@live.com for more info.

The brief: 'Double-Vision for the thirsty & illiterate - Pub names are used to identify and differentiate each public house. Many public houses are centuries old and many of their early customers were unable to read, but could recognise pictorial signs. The target of 'Double-Vision' is to create a strong image that brings together two things that a thirsty and illiterate onlooker could identify.'

I wanted to create a pub sign in a more graphic style than usual, based on the phrase 'Between the devil and the deep blue sea', another iteration of 'Between a rock and a hard place'.
 
The final, framed Giclée print (printed by Ripe Digital) - prints available to buy, £40 unframed +P&P. Email Tim_miness@live.com for details.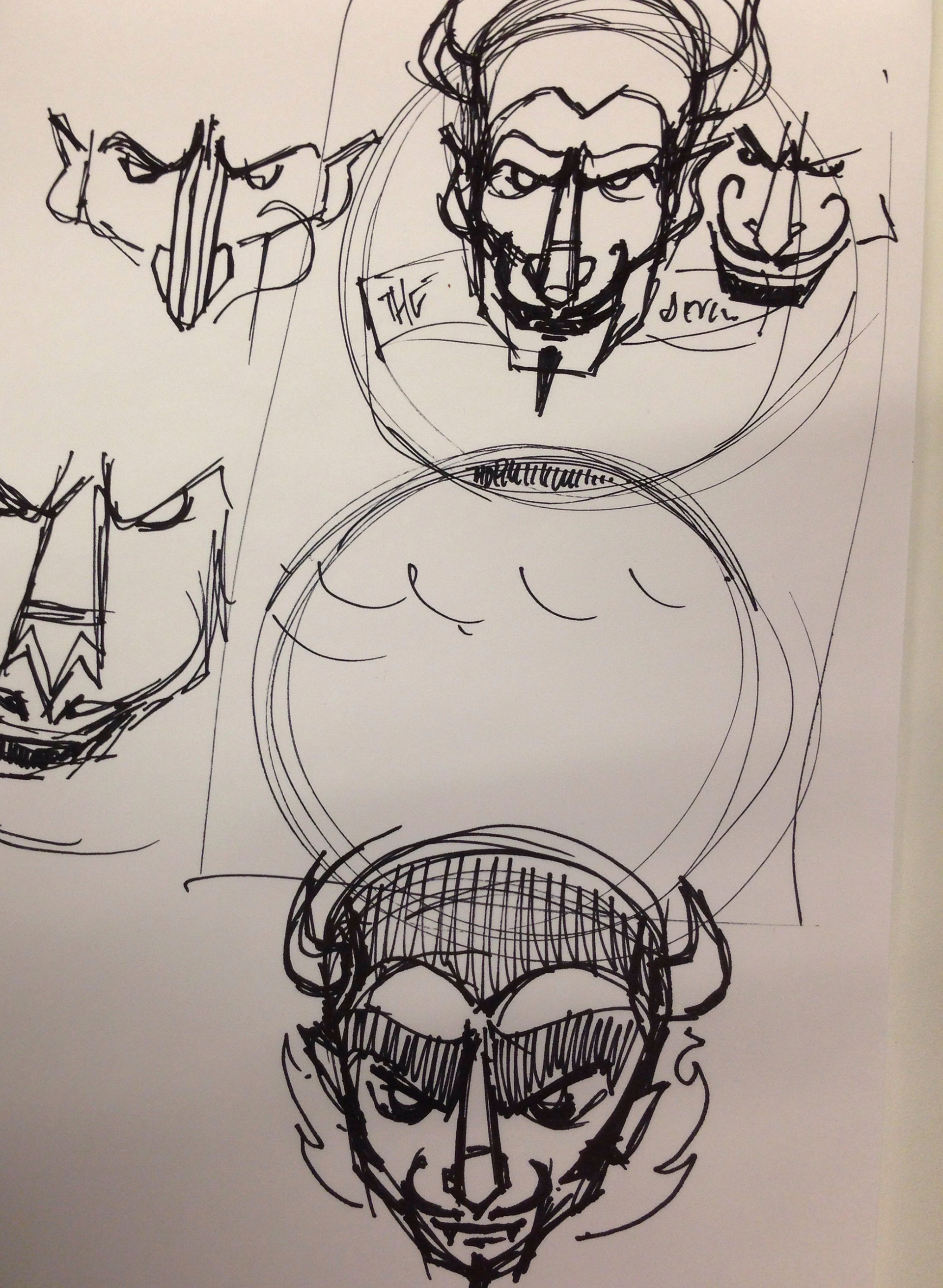 I started with a load of rather disturbing looking devil sketches - this more graphic one being my favourite.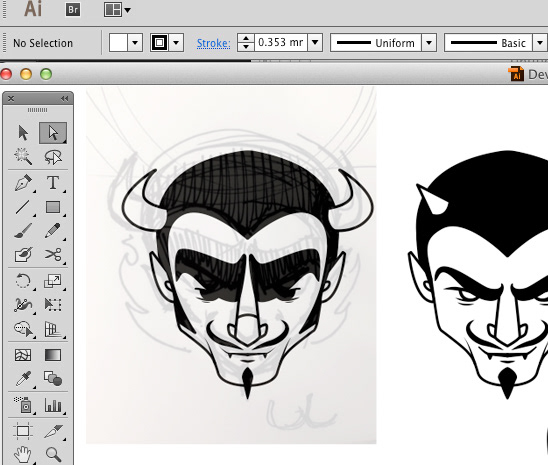 Scanned and used as a base for the various devil faces in Illustrator, before importing the final image into Photoshop for colour and layout.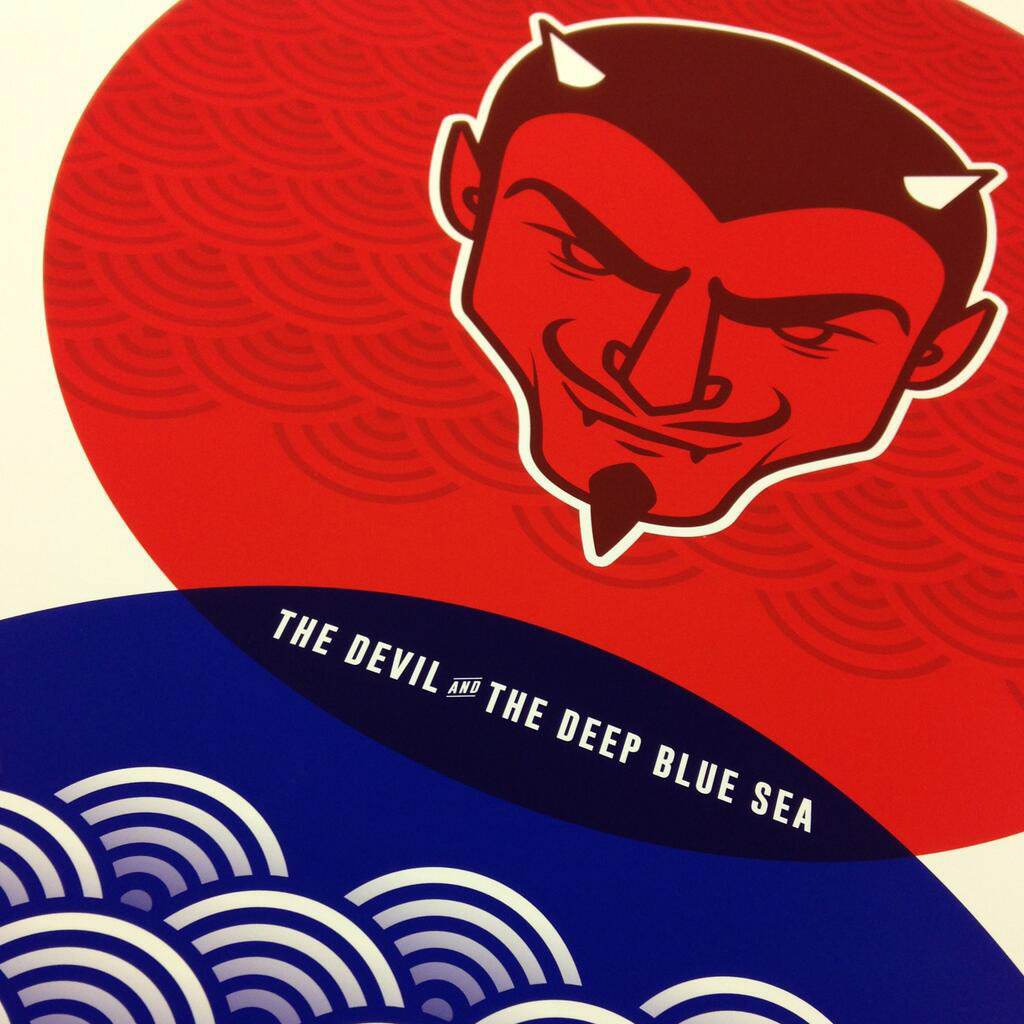 Giclée print on uncoated stock by Ripe Digital (http://www.ripedigital.co.uk)